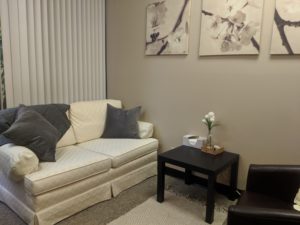 EMDR stands for Eye Movement Desensitization and Reprocessing. It is a type of therapy used to process traumatic memories or stressful events.
EMDR can be used to treat various symptoms including panic attacks, grief, disturbing memories, phobias, anxiety, and abuse recovery. We often combine EMDR with other therapies at our office to meet your needs. Click below to be directed to the EMDR International Association and frequently asked questions:
The US Department of Veterans Affairs use this therapy to treat PTSD.  Click on the link below to be directed to the Veteran Affairs website and learn more about EMDR.